Blockchain Training Conference to Offer 3 Tracks at Upcoming Denver Event
No matter your blockchain and cryptocurrency proficiency, BTC2019 has a track for you.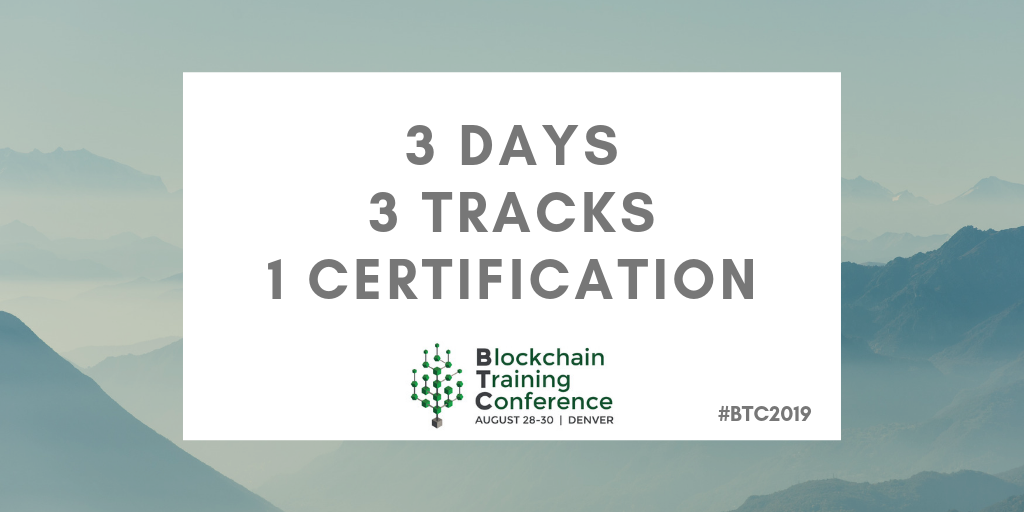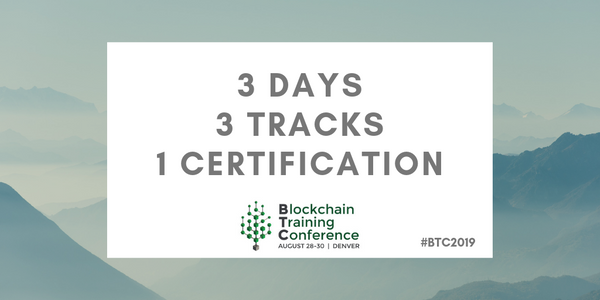 **No matter your blockchain and cryptocurrency proficiency, BTC2019 has a track for you. **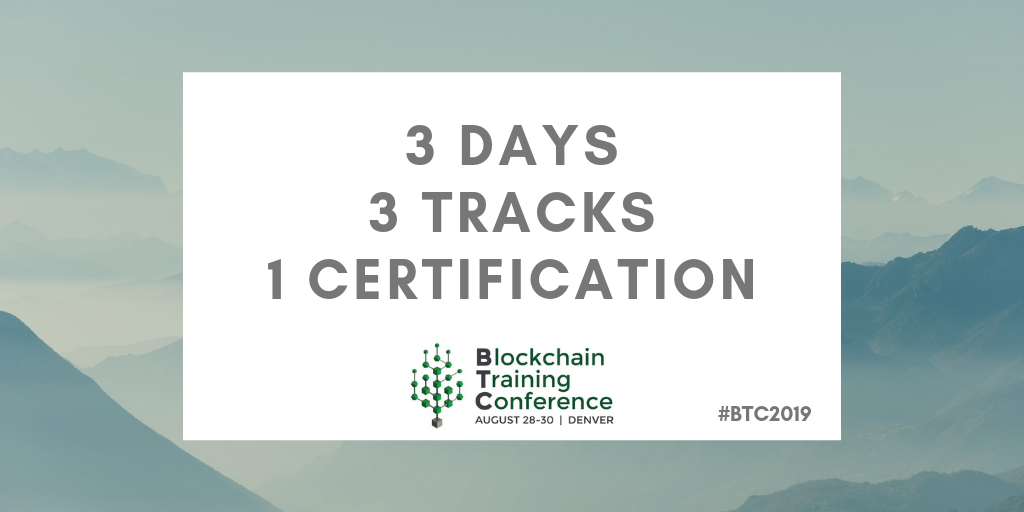 This year, we are proud to offer three educational tracks for BTC attendees. Our learning sessions are carefully curated to make you confident in your understanding of blockchain technology whether you're just getting started or are already knowledgeable. Taught by industry luminaries, our sessions will prepare you to master the Certified Bitcoin Professional (CBP) exam so you leave with tangible "proof-of-work" in the form of a certificate. All BTC attendees are eligible to take the CBP exam for free with their ticket purchase.
Wondering where you might fit in at BTC2019? Check out our tracks:
Basic: Are you a student or professional new to blockchains and cryptocurrencies? Learn key industry concepts like ledger-based economics, basic cryptography, bitcoin basics, and cryptocurrency commerce.
Professional: Are you a working professional currently wondering how blockchains could become a part of your career? This track is perfect for individuals working in areas like accounting, sales, marketing, education, information technology, project management, law, supply chain management, and more.
Developer: Are you a software developer with a strong technical background interested in blockchain technology? Learn the programming and technical elements of bitcoin, security, smart contracts, and developing on the bitcoin and ethereum platforms with this track.
Additionally, the 6 hour CryptoCurrency Security Standard Auditor (CCSSA) workshop will be available to prepare current and aspiring security professionals to sit for the CCSSA exam. Note, the CCSSA workshop requires a special ticket that includes the CCSSA workshop option (additional fee).
Get Tickets
Get your ticket while supplies last today on BTC's website.
More on BTC
C4 is proud to be hosting the second ever Blockchain Training Conference (BTC) Aug. 28-30 at Hyatt Regency Denver Aurora Conference Center in Denver, Colorado. BTC2019 follows the highly successful, first educational Blockchain Training Conference originally set in Toronto, Canada in 2016. Organized in partnership with aantonop Events, BTC2019's motto is "Learn. Apply. Grow." and it's also our guarantee. Whether you're interested in basic, professional, or our developer tracks, we look forward to meeting you in Denver this August 28th-30th.