BTC2019 Limited Early Bird Tickets On Sale Now
BTC2019 tickets are now on sale for the limited Early Bird price of $699 through May 29th.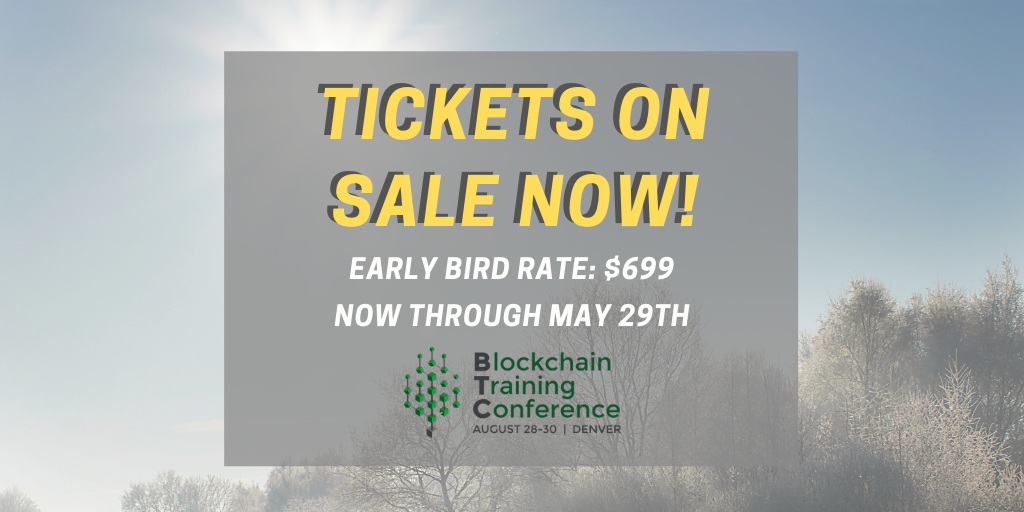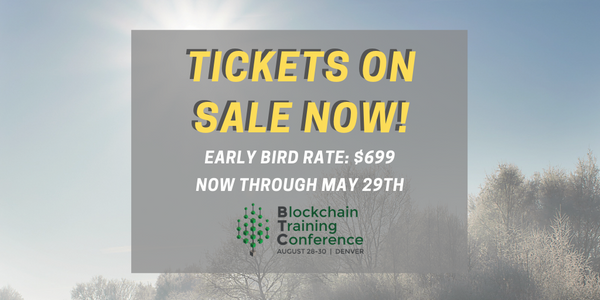 BTC2019 tickets are now on sale for the limited Early Bird price of $699 through May 29th.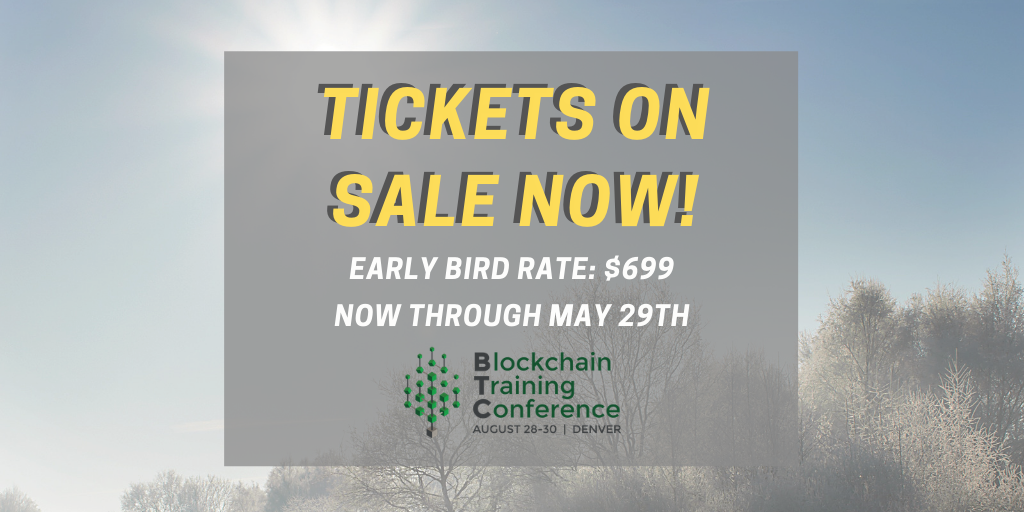 C4 is proud to be hosting the second ever Blockchain Training Conference (BTC) Aug. 28-30 at Hyatt Regency Denver Aurora Conference Center in Denver, Colorado. BTC2019 follows the highly successful, first educational Blockchain Training Conference originally set in Toronto, Canada in 2016. Organized in partnership with aantonop Events, BTC2019's motto is "Learn. Apply. Grow." and it's also our guarantee. Early Bird tickets are on sale today through May 29th at the Early Bird price of $699. Here's what you can expect with your ticket purchase:
Curious about how we're structuring this year's event? BTC2019 has three different tracks for attendees:
Basic: Are you a student or professional new to blockchains and cryptocurrencies? Learn key industry concepts like ledger-based economics, basic cryptography, bitcoin basics, and cryptocurrency commerce.
Professional: Are you a working professional currently wondering how blockchains could become a part of your career? This track is perfect for individuals working in areas like accounting, sales, marketing, education, information technology, project management, law, supply chain management, and more.
Developer: Are you a software developer with a strong technical background interested in blockchain technology? Learn the programming and technical elements of bitcoin, security, smart contracts, and developing on the bitcoin and ethereum platforms with this track.
As mentioned, BTC2019 is also offering the CCSSA workshop add-on for those who qualify.
Early bird $699 tickets are available now through May 29th ONLY. That's a value of less than $43 an hour for class time alone! Get your ticket while supplies last today on BTC's website.
We look forward to meeting you in Denver this August!