Didn't score tickets for Burning Man 2019? Join us for Learning Man in Denver August 28th-30th!
Can't make it to the playa this year? Burn down ignorance with us at BTC2019!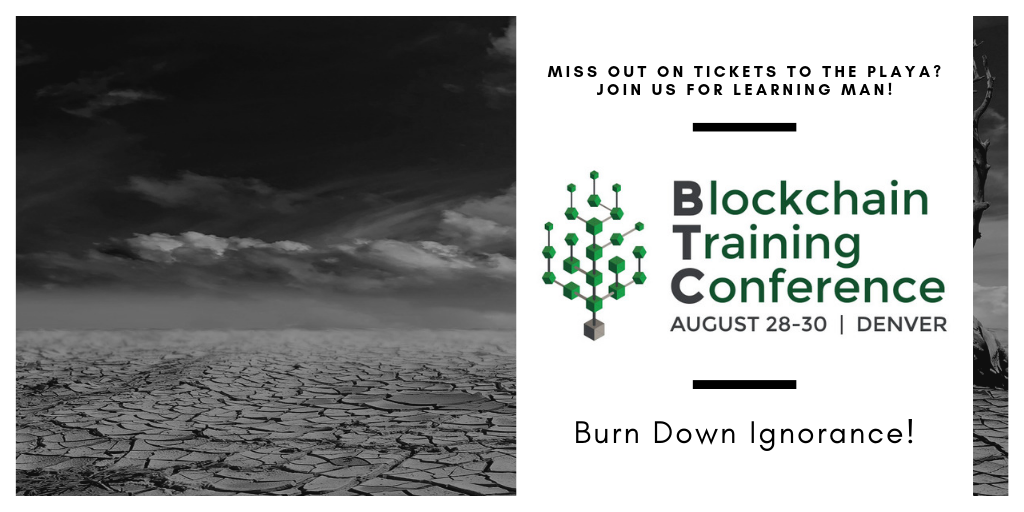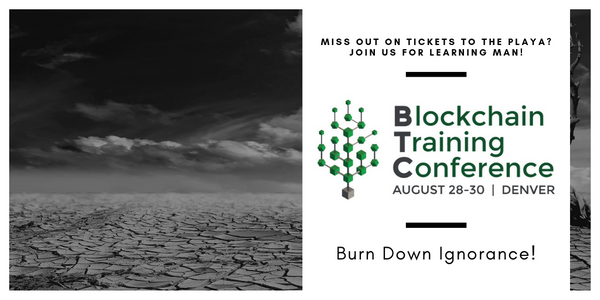 Can't make it to the playa this year? Burn down ignorance with us at BTC2019!!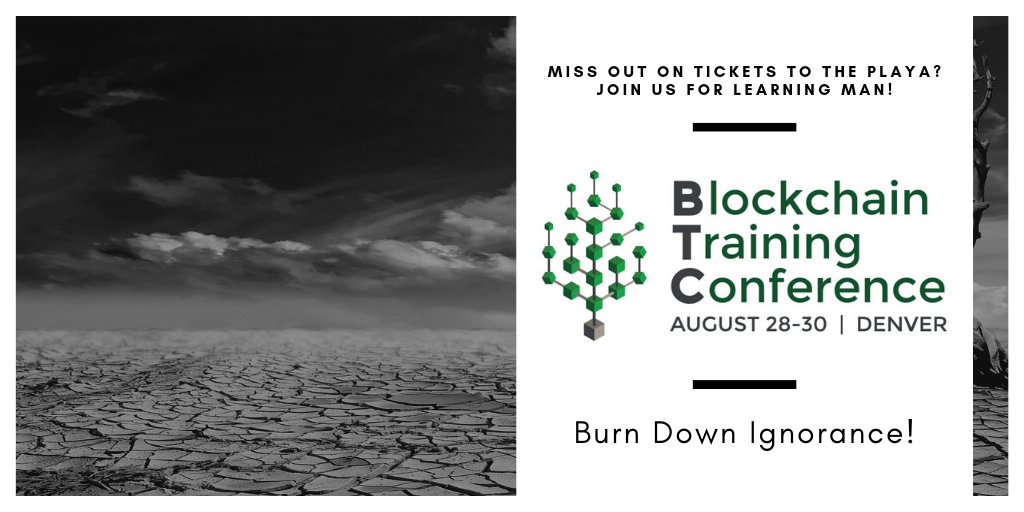 Did you miss out on snagging tickets to Burning Man this year? Then join us for Learning Man, a.k.a Blockchain Training Conference (BTC2019), in Denver August 28-30! Here are just some of the things you can look forward to at BTC2019:
16 hours of educational sessions at master class levels
Air conditioning at all times
Basic, Professional, and Developer tracks available
Return home free of playa dust on you/your belongings
Curated courses taught by the industry's foremost experts
The Mile High City is rad
Option to take the Certified Bitcoin Professional exam on-site or online
Learning without the burning
Exclusive networking opportunities with C4 board members & other professionals
An awesome & inspiring community
Option to take part in the CryptoCurrency Security Standard Auditor (CCSSA) workshop & exam if applicable
No art but lots of smarts
Leave certified & confident
More on BTC2019
C4 is proud to be hosting the second ever Blockchain Training Conference (BTC) Aug. 28-30 at Hyatt Regency Denver Aurora Conference Center in Denver, Colorado. BTC2019 follows the highly successful, first educational Blockchain Training Conference originally set in Toronto, Canada in 2016. Organized in partnership with aantonop Events, BTC2019's motto is "Learn. Apply. Grow." and it's also our promise.
So if you can't make it to Black Rock City this year, don't fret. Join us in the Mile High City for BTC2019 and get your learn on. Snag your tickets here!
More information on blockchaintraining.org.