We've got the tips you need to talk to your manager today.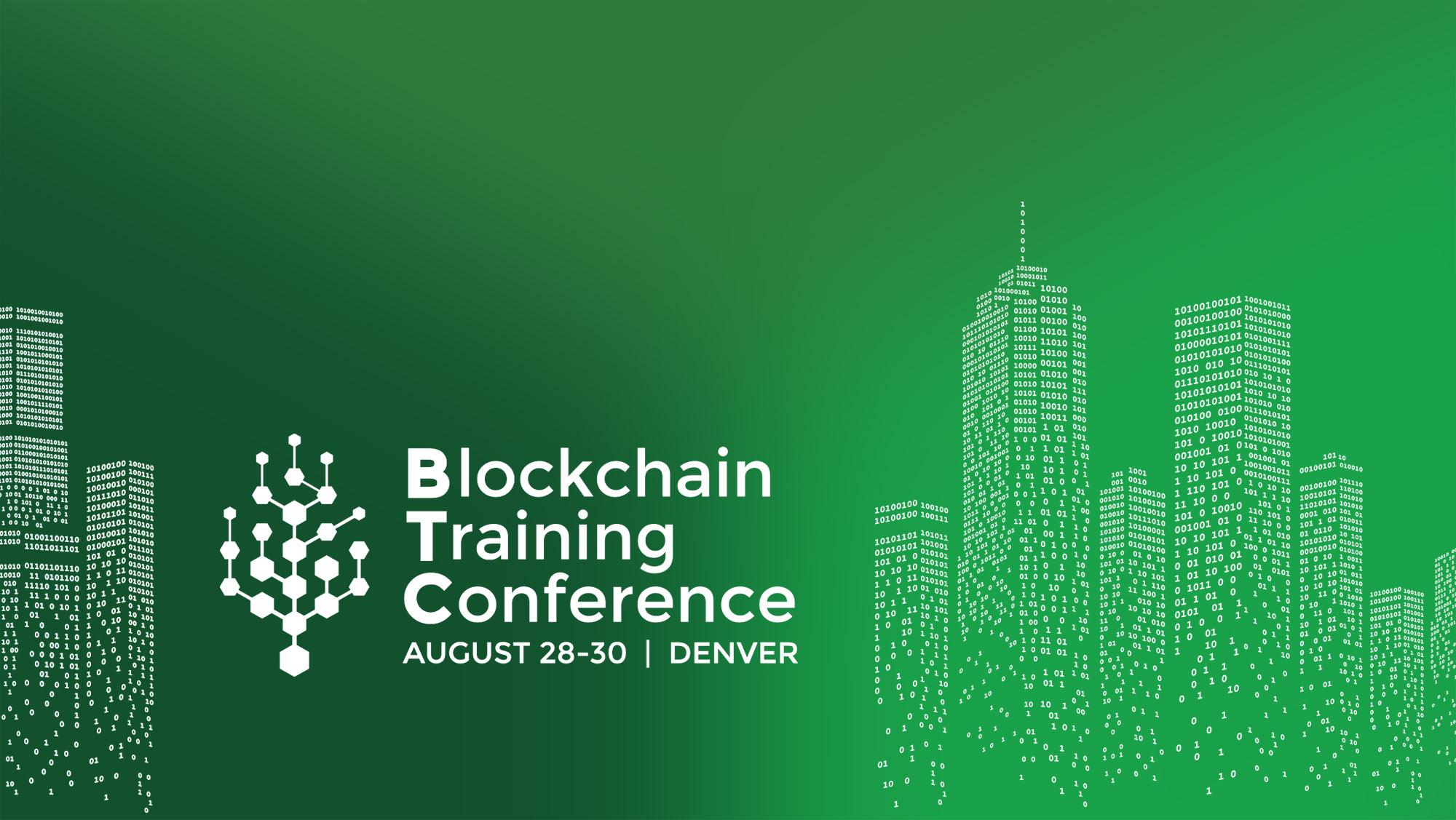 Want to attend BTC2019 and have your company foot the bill? Here are our tips for pitching your boss on why they should let you attend and pay for it:
**Step 1: BTC is offering discounts for groups of 5+. If there are others at your place of work interested in attending the conference together, connect with them so you can talk to your manager together. **
If you or your company are looking for a group ticket discount, please contact tickets@blockchaintraining.org for more information on pricing.
Step 2: Set a time to talk with your manager. Get them all of the conference information & have a discussion together. Here are some questions to talk through as a team:
What is Blockchain Training Conference?
Learn.Apply.Grow. That's our motto and it's also our guarantee. BTC is the leading blockchain & cryptocurrency educational conference offering professional & technical sessions which prepare you to earn the world's first globally recognized blockchain certification. It is hosted by us, CryptoCurrency Certification Consortium (C4), a non-profit which exists to establish the industry's cryptocurrency standards. Take a look at C4's board members & Code of Ethics here.
When and where is BTC2019?
Blockchain Training Conference is proud to be hosting our 2019 event in Denver, CO at the Hyatt Regency Denver Aurora Conference Center August 28-30.
What educational tracks are available at the conference?
Basic: Are you a student or professional new to blockchains and cryptocurrencies? Learn key industry concepts like ledger-based economics, basic cryptography, bitcoin basics, and cryptocurrency commerce.
Professional: Are you a working professional currently wondering how blockchains could become a part of your career? This track is perfect for individuals working in areas like accounting, sales, marketing, education, information technology, project management, law, supply chain management, and more.
Developer: Are you a software developer with a strong technical background interested in blockchain technology? Learn the programming and technical elements of bitcoin, security, smart contracts, and developing on the bitcoin and ethereum platforms with this track.
*Additionally, the 6 hour CryptoCurrency Security Standard Auditor (CCSSA) workshop will be available to prepare current and aspiring security professionals to sit for the CCSSA exam. Note, the CCSSA workshop requires a special ticket for an additional fee that includes the CCSSA workshop option.
Step 3: Discuss how their investment in you is an investment in their company. Make sure to touch on the following:
**How can attending BTC2019 benefit your company? **
If you're already working for a cryptocurrency or blockchain company, attending BTC2019 is an incredible way to further your technical skills while also gaining the certification that can set your company apart in the space.
If you're working for a company that isn't directly involved in the cryptocurrency and blockchain industries, attending BTC2019 will help you learn the technical skills to make your company more competitive with this advancing technology. Learn how cryptocurrency and blockchains are changing industries like accounting, sales, marketing, education, information technology, project management, law, supply chain management, and more. Keep your company at the forefront of its industry with BTC's training and certification.
Step 4: Talk about the incredible value of the ticket cost, including the option to become a certified industry professional:
What is included with the price of my ticket?
16 hours of master class sessions taught by industry experts approved and trained by C4.
Content and technical training to become a Certified Bitcoin Professional (CBP). This designation verifies your skilled knowledge in blockchain and cryptocurrency technologies. There are "experts" and then there are professionals with the certifications to prove it.
The option to take the CBP exam on-site at the conference if you'd like to leave with a tangible "proof-of-work" certificate. Alternatively, you can take the exam online for up to 6 months following the event. Either way, the $135 cost of the exam is included in your ticket purchase for BTC2019.
Exclusively curated networking sessions which offer the opportunity to meet some of the C4 board members including Andreas M. Antonopoulos, Pamela Morgan, Michael Perklin, and Joshua McDougall, as well as the BTC2019 teaching staff and other attendees.
Lunch will be provided daily at the conference and we will also have light refreshments available for you throughout the event. You'll leave with some awesome BTC2019 swag to show off as part of your ticket purchase too!
We hope this helps you talk to your manager about attending Blockchain Training Conference 2019!
Need more information?
Visit the official #BTC2019 website to learn more today!