Meet BTC2019 Teacher Stephanie Murphy, PhD
C4 is proud to hosting [Blockchain Training Conference](https://blockchaintraining.org/) 2019 in Denver this August 28-30. BTC is different than your average crypto conference because instead of speakers, we have teachers.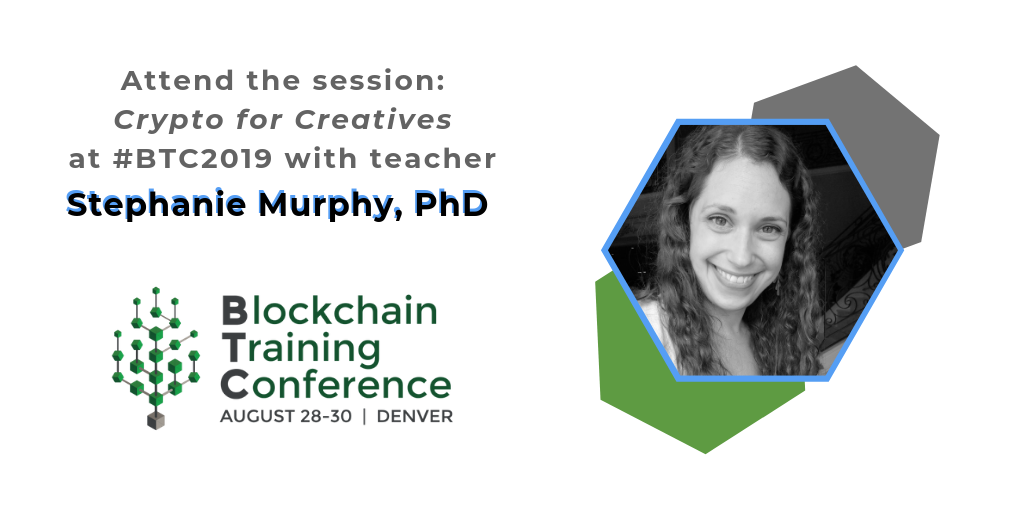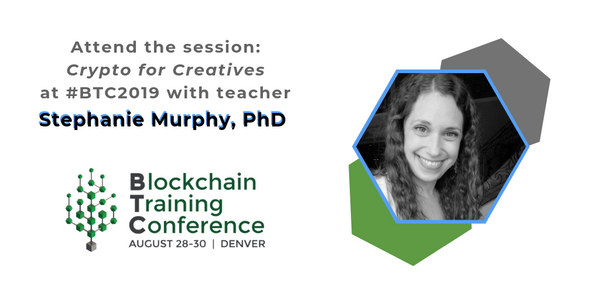 C4 is proud to hosting Blockchain Training Conference 2019 in Denver this August 28-30. BTC is different than your average crypto conference because instead of speakers, we have teachers. This is not a conference where you'll hear pitches on ICOs from questionable companies. Sponsors don't get stage time simply because they're helping pay for the event. Every course session is designed with two or more learning objectives, and every teacher cares that you learn something useful from their session. With almost 16 hours of educational content, it's like you're getting an entire college course, condensed into just three days. On top of all of this, you also have the chance to earn your Certified Bitcoin Professional designation onsite or online as part of your ticket purchase to BTC.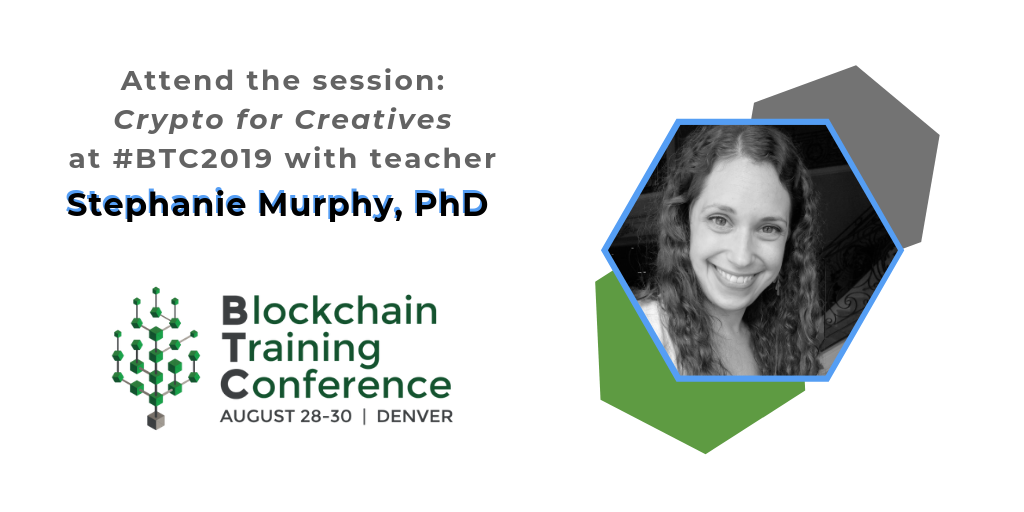 We're excited to spotlight some of our BTC2019 teachers this year, and today, we'd like to introduce you to Stephanie Murphy, PhD. Stephanie will be teaching "Crypto for Creatives," a course on how creative professionals, freelancers, digital nomads, and small business entrepreneurs can earn cryptocurrency and incorporate it into their small businesses. Check out our chat with Stephanie to learn more:
How did you get involved in your subject area & why are you passionate about teaching it?
In 2013, I made a career change from being a biomedical scientist to becoming a voice actor who specializes in medical and scientific content. I was also excited about bitcoin at the time, and from the beginning of when I started my voice acting business, I was brainstorming ways to incorporate and earn bitcoin in my business. I received my first bitcoin ever as a donation to my podcast, and that got me really excited! I began thinking of more ways to earn it, and over the years I've amassed a lot of practical ways to incorporate cryptocurrency into any kind of small business that I want to share with the conference attendees. There are also great reasons to acquire crypto by earning it- although this way of obtaining crypto is often overlooked.
Why do you think certifications and standards are important in the blockchain industry today?
In a new industry full of confusing jargon and rapid growth within the space, it's hard to know who to trust- or who is even giving correct information! Professional standards are helpful to at least show that someone knows the basics and cares about building a reputation.
Why have you decided to teach a session at #BTC2019?
I'm excited to meet other small business entrepreneurs and share with them how they can grow their business and stay on top of future trends by incorporating cryptocurrency. We all benefit by sharing knowledge and not having to figure things out the hard way!
We're looking forward to attending Stephanie's master class at BTC2019! Make sure to join us by getting your tickets here.