Why Personal Growth Through Certification Is Important
Continuing your career competency through personal development can set you up for much more than just a great job.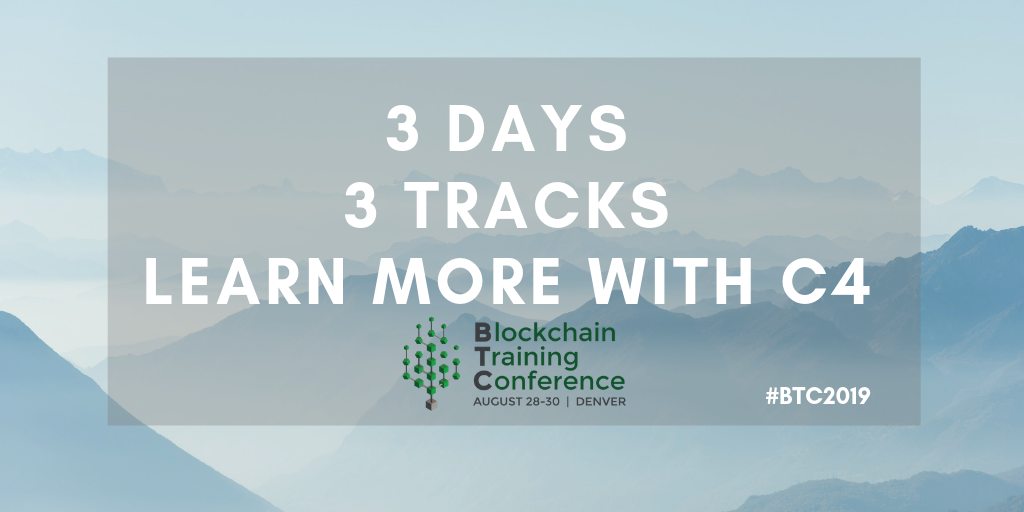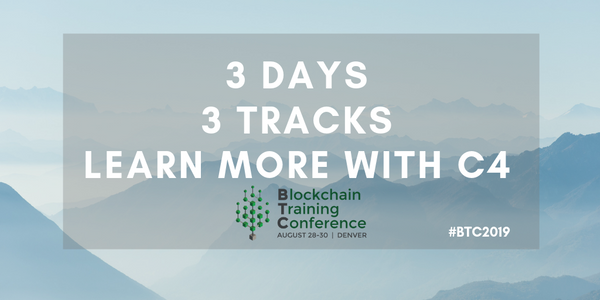 Continuing your career competency through personal development can set you up for much more than just a great job.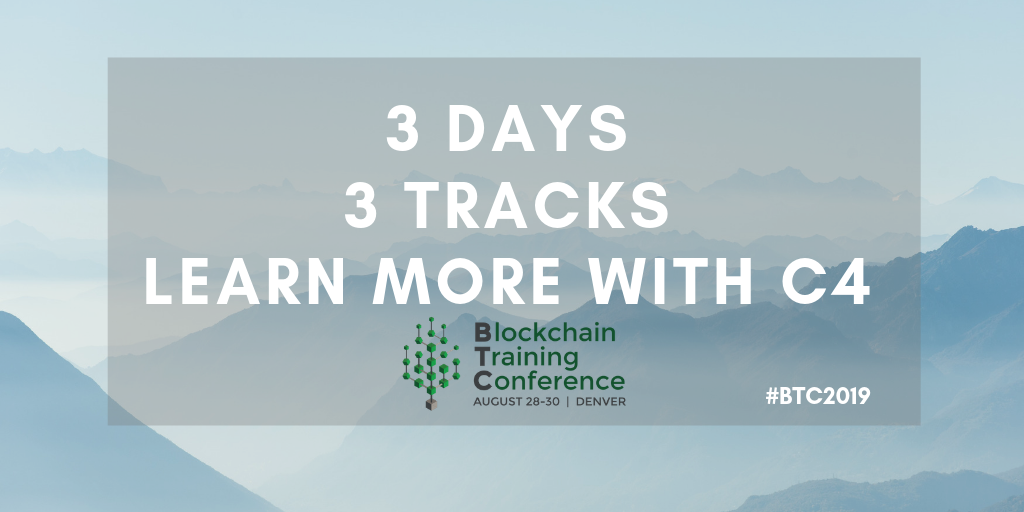 Albert Einstein once said, "Intellectual growth should commence at birth and cease only at death." So what have you done lately to continue your journey of lifelong learning? Maybe you're currently taking a course in something that you're passionate about, reading a book to help you continue mastering a craft, or maybe you've found yourself watching endless YouTube videos about technology new to your field. Building an educational foundation is important in any career, but becoming a certified professional as part of your personal development can offer you so much more than just a great job. Here are three reasons to earn your blockchain certification with C4 as part of your own personal development at Blockchain Training Conference this August:
Personal development helps you set goals and expectations for yourself.
Let's be honest- it's important to set both personal and professional goals in life. Balance is key! The great thing about earning your blockchain certification is that you can fulfill both of these goals at once. Been telling yourself you want to master something new as a personal goal? Our curriculum at Blockchain Training Conference will help you do just that! Have you also considered upping your technological competency in your particular field? Blockchain certification will show any employer that you're keeping up with the most cutting-edge technological advancements!
Personal development helps you build your professional brand & expand your network.
In the current world of social media, having a personal brand has become necessary to stand out in a professional crowd. Earning your blockchain certification can not only help you do just that, it also adds a stamp of credibility to your brand. You wanted to master something new and you did! Now you also have the certification to prove it. Beyond adding trustworthiness to your personal brand, blockchain certification through C4 can also help you expand your professional network. You'll meet others accomplishing their own personal and professional goals at Blockchain Training Conference 2019, and you'll be an official part of the C4 network after earning your CBP with us. The relationships you build with other industry professionals at BTC2019 can lead to lifelong friendships or even help launch you into your dream career.
Personal development can give you the confidence you need to start an entirely new career.
Not happy with your current role or even your current career? Wanting to make a switch to a different position or start over entirely? Today, that doesn't require going back to school for a whole new degree. You can start getting the experience and credibility you need to jumpstart a brand new career with professional blockchain certification. There are new roles opening in the blockchain industry across fields including software development, information technology, marketing, supply chain management, law, accounting, business and more. If you've been looking for an excuse to start a new role or career, earning your CBP with C4 can help you do it!
C4 is a big proponent of lifelong learning, so continue your professional development journey by joining us in Denver this August 28-30 at Blockchain Training Conference. Not only will you be eligible to earn your CBP on-site or online with your ticket purchase, you can also expect to attend curated and exclusive networking events to meet other professionals. If you're already an experienced blockchain professional, you may want to consider attending the BTC2019 workshop for CryptoCurrency Security Standard Auditors, which you can learn more about here.
Get all of the information you need + tickets for BTC2019 here. We look forward to meeting you in Denver this August!